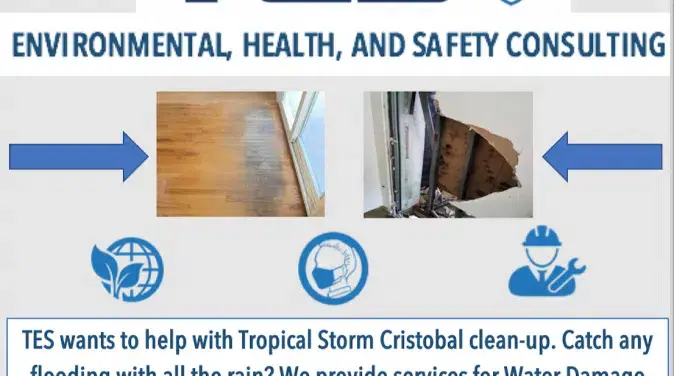 Water Damage Services for Topical Storm Cristobal with Technical Environmental Services
Tropical Storm Cristobal brought a lot of rainfall to the Gulf Coast.
Did you catch any flood water in your home or business?
TES provides services for Water Damage including Mold Assessment along with Indoor Air Quality (IAQ) Monitoring.
Contact us for more information!
Follow us on our Social Media!
Check out our website www.tesconsult.com!